Welcome to Marathons.org.uk – a website for UK marathon runners.
Marathons .org.uk has information about races, marathon preparations and encourages runners of all abilities to make their own suggestions to help the marathon running get the most of of this great sport.
Marathon training tips
Loads of marathon training tips to help your prepare for your next long-distance race, whether it's your 1st or your 101st race.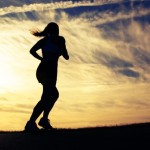 UK marathon calendar
If you are thinking of running a marathon this year see our UK Marathon and Half Marathon Calendar.

More marathon information
We are trying to build Marathons.org.uk into a really useful source of information for the keen distance runner.
If you have any suggestions for what we should add to the site, or would like to contribute an article, please get in touch.
The more the merrier.